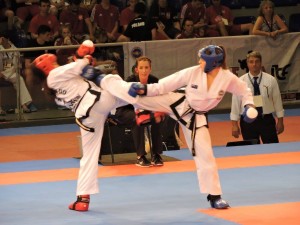 Rose Biddiscombe
Here's a budding young athlete to watch out for: Rose Biddiscombe.
She's only 16 but what an achiever. We're sure there'll be a whole lot more to come so watch this space. Anti-Flamme Extra is perfect for relieving those 'more serious' sport bumps and bruises, like the ones Rose's opponents suffer from smile emoticon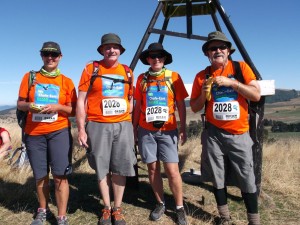 Chaffing the Dream
Congratulations to team "Chafing the dream" for completing this years Oxfam Trailwalk in a very respectable 23hrs 17mins! Nature's Kiss is proud to support such a worthy charity and a dedicated team!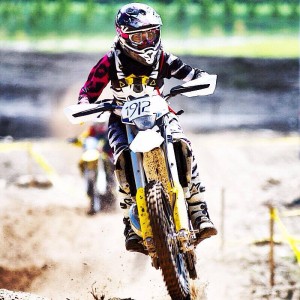 Kelsi Young
Congratulations to our very own Kelsi Young for winning the 'New Zealand Grand National Cross Country championship series – Club Women's class'. After four years of hard slog and many broken bones she's finally pulled off the win. Well done from the team at Anti-Flamme. We are please to helped with all your bumps and bruises!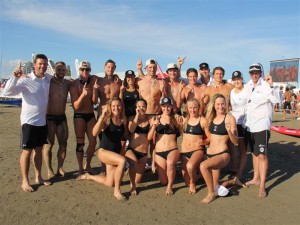 Surf Lifesaving: Black Fins
Congratulations to the Surf Lifesaving: Black Fins for defending their world title. The first team to win back to back titles. We're proud to have been able to support a winning team!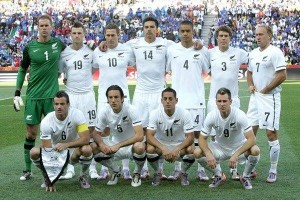 All Whites Physio Roland Jeffery
Here's what Roland Jeffery, the Physiotherapist to the All Whites, says about Anti-Flamme. "Travelling round the world with the All Whites I need to be certain I have the right medical supplies with me. Anti-Flamme is one of the first things I put into our medical kit, as a team we wouldn't travel without it. We have been using Anti-Flamme for the last 12 years in every game that we've played – including the FIFA World Cup Tournaments! It's great for bumps, sprains, bruises – prefect when travelling. The players all love it and it has certainly helped with our recovery after trainings and games. Anti-Flamme is great in our clinic as well, it's the only topical cream we stock and sell – all our therapists use what the professionals use!"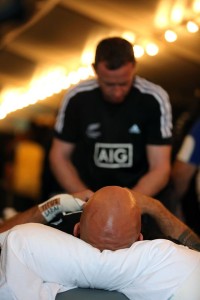 New Zealand Rugby 7's Physio Matt Wenham
We received this glowing endorsement from Matt Wenham, the current AB's Sevens Physiotherapist. "As a New Zealand National team sports physiotherapist over the last 10 years I have constantly been put under the microscope to develop treatment plans to get athletes back onto the courts/fields as soon as humanly possible.